Instructions for remote implementation of FPGA laboratories in room EA308 - booking an appointment and logging in
The FPGA laboratory in Room 308 was equipped with computer sets with cameras enabling remote implementation of design tasks and their verification in the equipment. Remote computer sets are available 7 days a week, 24 hours a day. The procedure for connecting to computers and working with FPGAs in remote mode is described below.
1. Organizational requirements:
Before starting work, you need to book a computer access date in the online calendar (details below).
Please respect the booking dates - it is very important because we have not used any mechanisms that would force the user to use the booked date. Consequently, the following scenario is possible:

User 1 (who has an appointment in the calendar) works in his time slot on computer X
User 2 connects to computer X in User 1 time slot, which results in User 1 disconnection.

As you can see, this is a big inconvenience, so please organize yourself so as not to disturb the work of other students. We hope that those interested will discipline themselves. In case of any problems, please inform the teacher.
After finishing work, close all programs and sign out from Windows.
DO NOT turn off the remote computer.
2. Hardware requirements (not including internet access):
Windows PC

Remote Desktop Connection (RDP) application

Linux PC

Remmina application or any other application compliant with the protocol used by RDP (Linux specialists will probably do it on their own)

Android phone

Microsoft Remote Desktop app (available on Google Play)
3. Registration of an appointment in the calendar:
Go to the calendar page.
The calendar window shows the used time slots for each computer
Choose the right date:

The length of a single slot should not exceed 2 clock hours;
Please consider the needs of other students;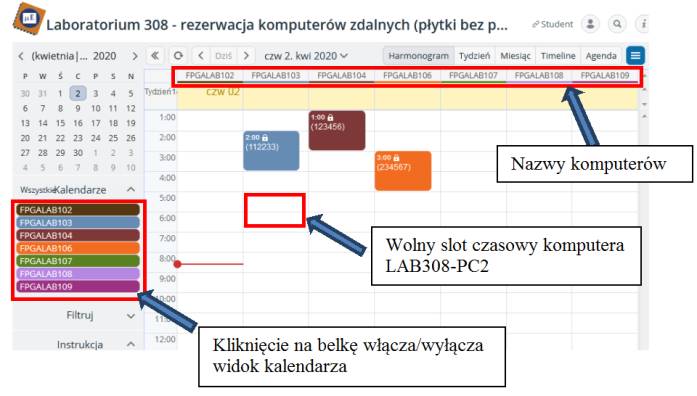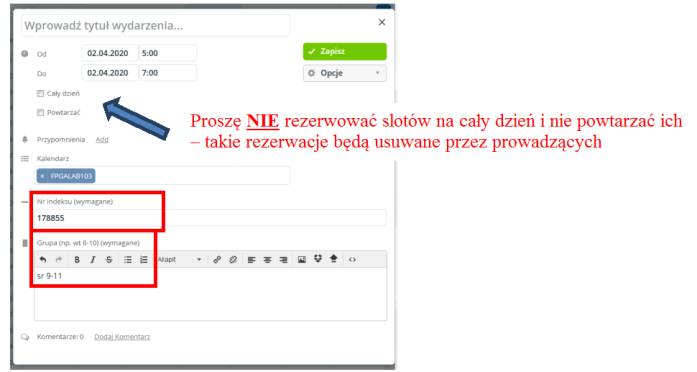 The reserved slot is shown in the calendar. Other students cannot change it.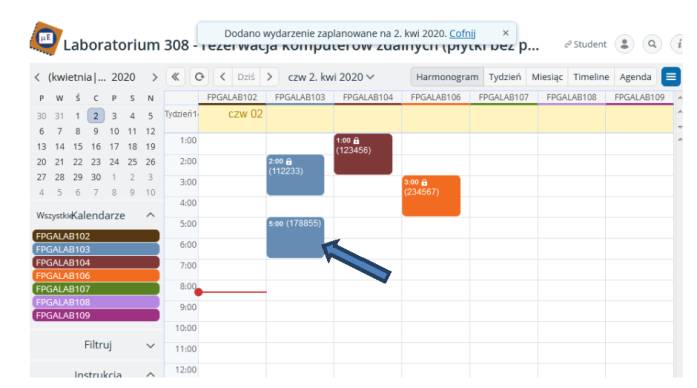 4. Podłączenie do zarezerwowanego komputera (na przykładzie RDP):
Run the program and enter the computer to connect. The recommended resolution (Display tab) is 1280x1024: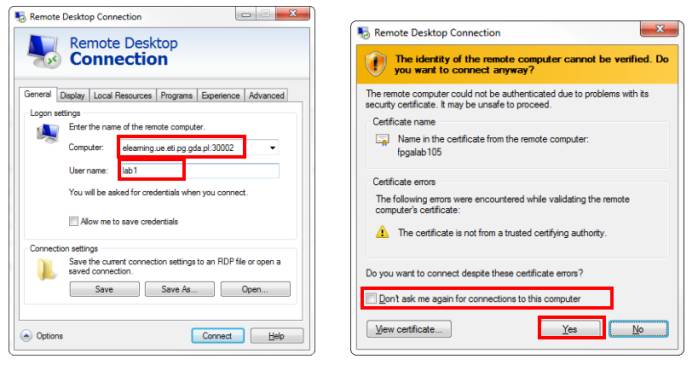 List of computers and their addresses.
Login / password for all machines: will be given by e-mail
If, despite entering the correct login and password, the message "your credentials did not work" pops up, enter the login in the form: fpgalabxxx\lab1, where xxx is the fpgalab computer number.
5. Screen view after connecting and running the necessary applications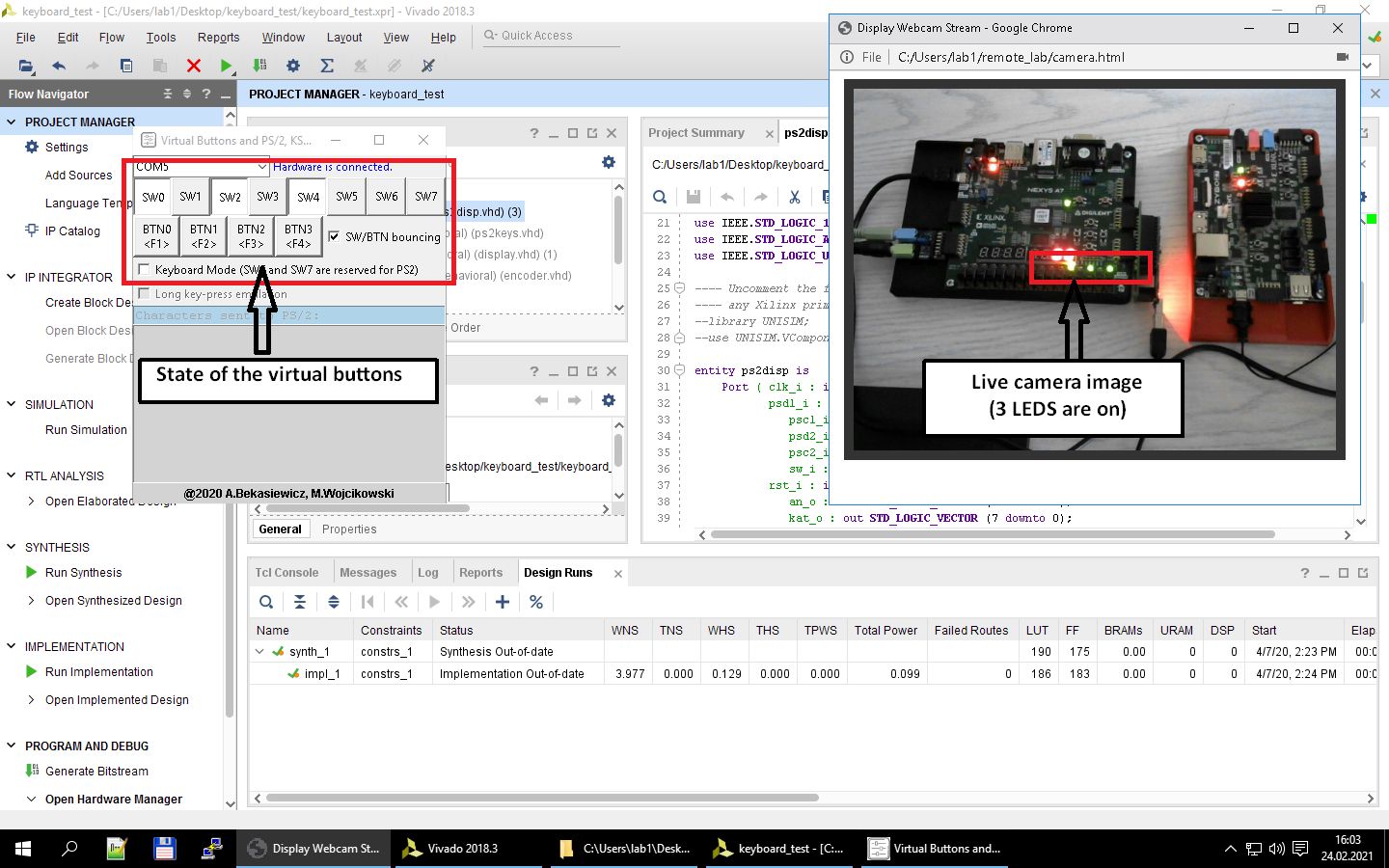 Camera activation

After the camera image appears in the additional window, we can close the large empty browser window.
7. Termination of remote work
Turn off the programs you used
Sign out from Windows: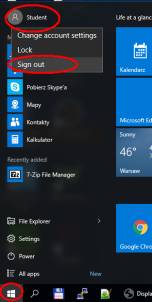 DO NOT turn off the remote computer !!!